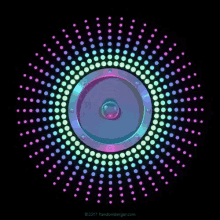 Experience amazing sound with the Niko Home Theatre 358. It has a stylish design that will complement your home decor. This will be a great addition to your home entertainment system. It has been integrated with advanced technology which ensures outstanding sounds at all times. It has a DVD player as part of its setup so you can watch a wide range of movies on your television. Niko is known for delivering the best entertainment systems and the Niko Home Theatre 358 is no different. Its compact and portable design means it will fit into any space conveniently.
The Niko Home Theatre 358 comes with five speakers that have a total power output of 300 watts. With this home theatre system in your home, the party never stops. Deep bass sound and clear audio quality is what you get when listening to music through the Niko Home Theatre 358. Additionally, it comes integrated with an FM radio so you can comfortably stay in tune with your favorite on-air programs. Every home needs a high-quality home theatre to get the most out of any television.
It has a USB port so you can play contents through it by connecting your external hard drive and USB drive.
Buy Niko Home Theatre 358 on Jumia at the best price in Nigeria.
About The Brand
NIKO is working towards world-class manufacturing standard, knowing humbly that we will take some restructuring and concerted effort to achieve it. But with our employee's relentless spirit and fiery passion that has seen us through in many of our past challenges, we believe that our Vision will be fulfilled very soon.
NIKO has identified some of these key areas that need to be improved in order to achieve a world-class standard. These are: to increase the workforce and provide training to upgrade their skill to meet new challenges; to improve on the manufacturing and service efficiency; to produce high-quality products at a competitive price and to start introducing NIKO into the international market.
Key Features
Type: Home Theatre system
Total Power: 300 watts
5 Speakers
Usb: Yes
DVD: Yes
Specifications
SKU

: NI619EL03M6U8NAFAMZ

Tv Type

: LED Flat-Panel

Color

: Black

Model

: HT358

Weight (kg)

: 12
This product has no ratings yet.
Niko 5.1 Channel Home Theater HT358 With Subbwoofer Good Quality - Black