Generic 22cm/8.6" Round Banneton Brotform Dough Bread Proofing Proving Rattan Basket E78
See Details
Key Features
Material: Rattan
Size: 22x8.5cm
For bread fermentation,food storage, sundries storage,etc
Durable and practical
Ring, dough natural geometric patterns printed on
Delivery

Delivery Timelines and Cities

| | | | | |
| --- | --- | --- | --- | --- |
| City | Jumia Express | Standard Shipping | Jumia Global | Economy Postal Shipping |
| Lagos | 1 | 3 | 14 - 15 | 30 - 50 |
| Ibadan, Abuja, Abeokuta, Port Harcourt | 2 | 4 | 15 - 16 | 30 - 50 |
| Other cities | 4 | 4-6 | 16 - 18 | 30 - 50 |
| Tracking | YES | YES | YES | NO |

Jumia Express is available only for items with the logo. Click here for more information

Delivery times are business days only, and do not include Sunday.

Click here for more info.

Click here for our full Delivery Timelines

& Click here for our Shipping fees details

Delivered between Wednesday 9 Oct and Thursday 10 Oct

Warranty & Service Center

n/a
Jumia Global
Prepayment by Jumia Pay, Interswitch Webpay or by credit card - 7 days free returns - Items below N2500 may be eligible for free economy postal shipping
Full refund to be processed if your package is not delivered. No additional charges at delivery
DIY handmade bread - you need this!
Specifications:
Material: Rattan
Size: 22x8.5cm
For bread fermentation,food storage, sundries storage,etc.
Features:
Ring, dough natural geometric patterns printed on;
Using natural rattan, nontoxic, environmental health, durable;
After rigorous treatment process, no glitches, not to hurt the hand;
Multi-purpose, it can also be used food storage, storage and other debris.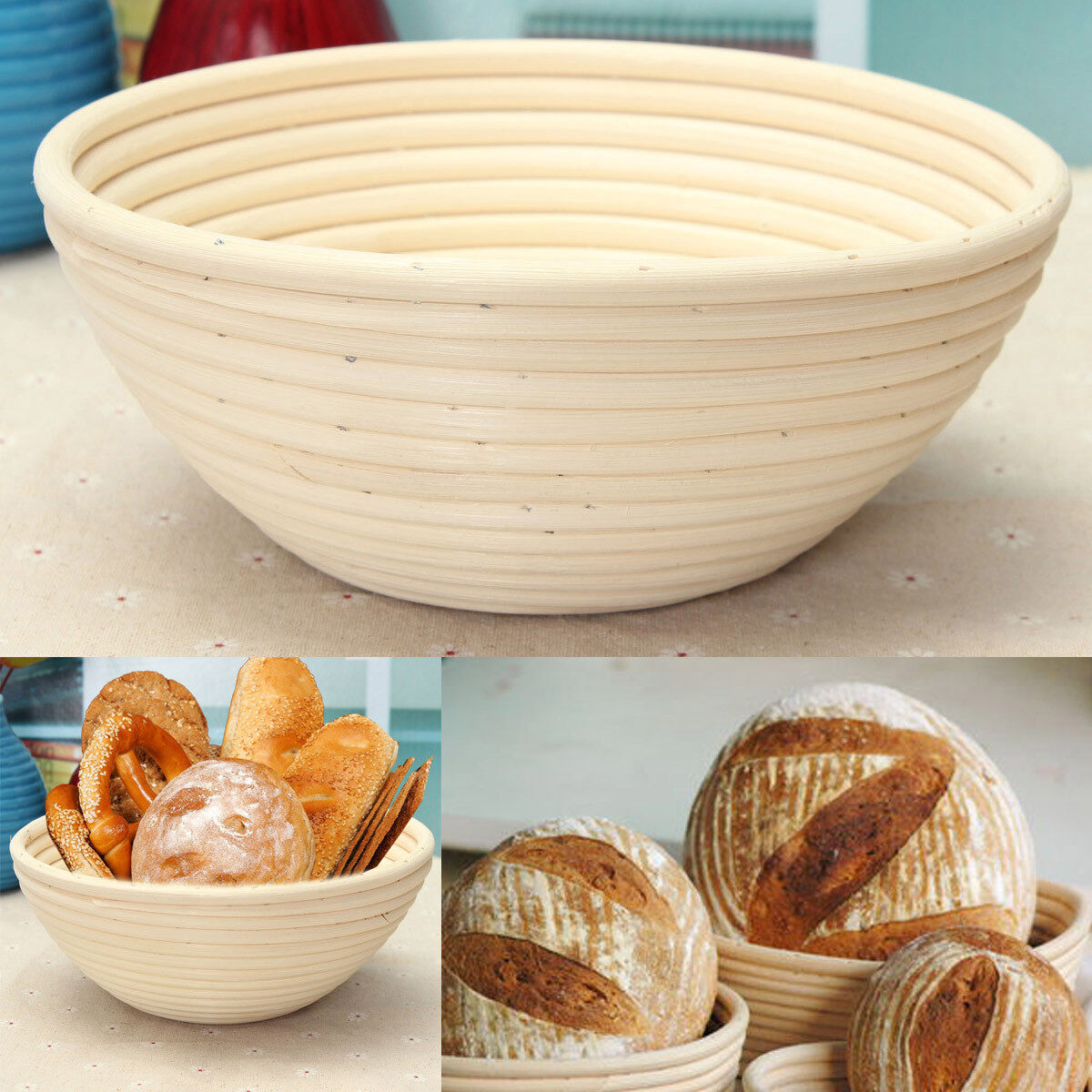 Precautions
● This product is a natural result of handmade products, it will be with the early use of the cane itself when gas smell, keep the ventilation, after a period of time will naturally improve.
● Daily cleaning rinse with water.
● Inappropriate use of chemical detergents, is not conducive to rattan care, but also easy to clean, to be absorbed rattan and then return to the dough, not conducive to human health.
● Try to reduce washing times, and kept dry, in order to avoid a long period of wet conditions cause mildew situation.
Key Features
Material: Rattan
Size: 22x8.5cm
For bread fermentation,food storage, sundries storage,etc
Durable and practical
Ring, dough natural geometric patterns printed on
What In the Box
1 x22cm/8.6" Round Banneton Brotform Dough Bread Proofing Proving Rattan Basket E78
Product Line
BGvaritystore
5 stars

4 stars

3 stars

2 stars

1 star